Private beach
Special offer -10% until February 1st
Posedarje, a little port settled in the 12th century near Maslenica bridge and 25 kilometers northeast from Zadar.
How to reach us?
Photo gallery

Posedarje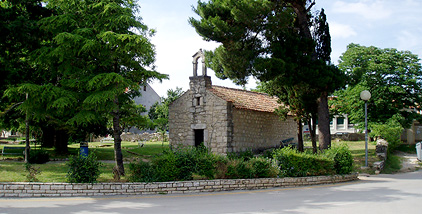 Posedarje has a long history and tradition
Posedarje is a small village and a port on the shore of Novigrad sea, inhabitated from the 12th century. Posedarje is known by homemade food, local specialites, production of smoked ham, fishery and shellfish-catching.
Posedarje has a long history and tradition (it was mentioned for the first time in 1219., and through Medieval ages the Dukes of Posedarje became famous by defending the land from enemies). The most famous was the duke Martin of Posedarje, whose statue is placed on the central square.
There are 3 more structures with a long history; parish church of St. Rozarija from 12th century; romanic church os St. Mary's Assumption from 13th century; gothic church of St. Spirit just in front of the village, on 1 of the 3 islets.
An interesting site is the hill of Čelinka above Posedarje, where a local artist and carpenter has built a little church and sculptures from hand-carved wood.